In this post, you will find amazing airplane quotes and sayings.
Short Airplane Quotes and Sayings
"Airplanes may kill you, but they ain't likely to hurt you." —Satchel Paige
"The man who flies an airplane … must believe in the unseen." —Richard Bach
"Airplane travel is nature's way of making you look like your passport photo." —Al Gore
"Aeronautics was neither an industry nor a science. It was a miracle." —Igor Sikorsky
"There is no excuse for an airplane unless it will fly fast!" —Unknown
"Climb high;climb far. your goal is the sky; your aim is the star." —Unknown
"The airplane stays up because it doesn't have the time to fall." —Orville Wright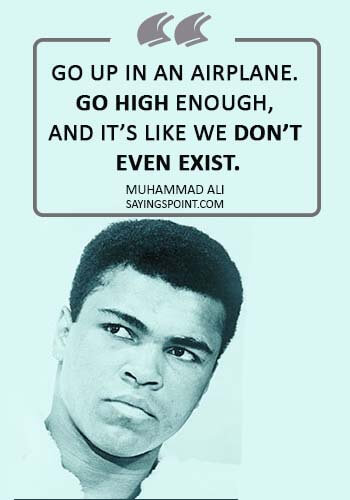 "Go up in an airplane. Go high enough, and it's like we don't even exist." —Muhammad Ali
"The airplane has unveiled for us the true face of the earth." —Antoine de Saint-Exupéry
"An airplane might disappoint any pilot but it'll never surprise a good one." —Len Morgan
"Can the magic of flight ever be carried by words? I think not." —Michael Parfit
"The engine is the heart of an airplane, but the pilot is its soul." —Walter Raleigh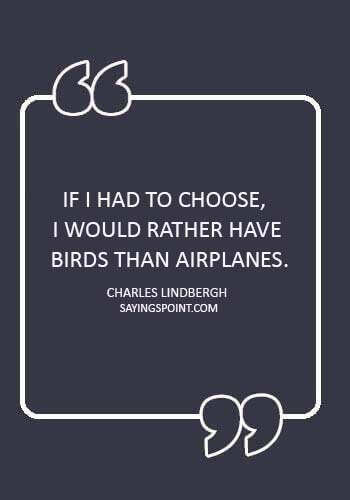 "If I had to choose, I would rather have birds than airplanes." —Charles Lindbergh
"The Wright brothers flew through the smoke screen of impossibility." —Dorothea Brande
Airplane Quotes and Sayings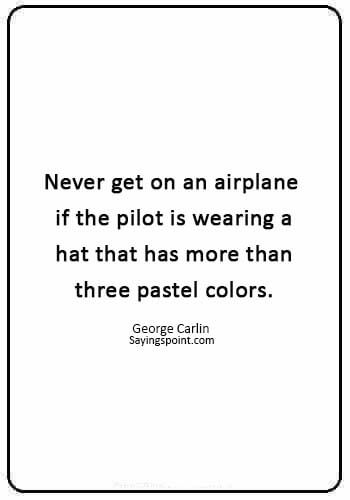 "Never get on an airplane if the pilot is wearing a hat that has more than three pastel colors." —George Carlin
"These airplanes we have today are no more than a perfection of a child's toy made of paper." —Henri Coanda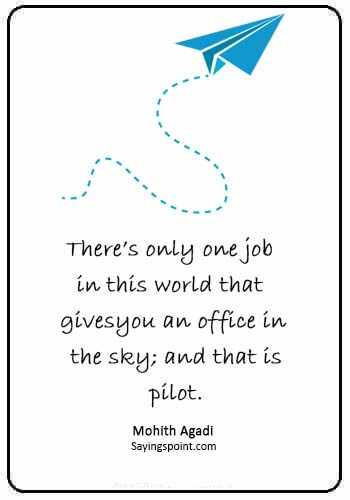 "There's only one job in this world that gives you an office in the sky; and that is pilot." —Mohith Agadi
"Intelligence is the airport; will-power is the airplane; man is the passenger and happiness is the destination." —Unknown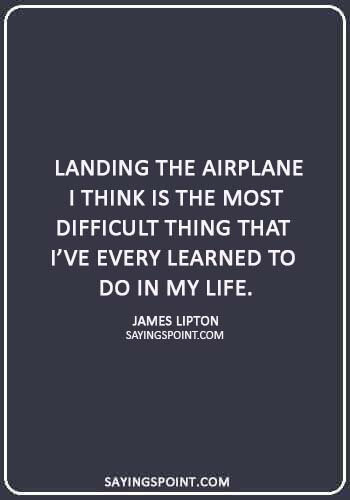 "Landing the airplane I think is the most difficult thing that I've every learned to do in my life." —James Lipton
"When the weight of the paper equals the weight of the airplane, only then you can go flying." —Donald Wills
"Pilots have an established history of committing mass murder during their suicides." —Steven Magee
"My airplane is quiet, and for a moment still an alien, still a stranger to the ground, I am home." —Richard Bach
"When everything seems to be going against you, remember that the airplane takes off against the wind not with it." —Unknown
"Can we pretend that airplanes in the night sky are like shooting star?" —Unknown
"There are only two reasons to sit in the back row of an airplane: Either you have diarrhea, or you're anxious to meet people who do." —Henry A Kissinger
"An entrepreneur is someone who will jump off a cliff and assemble an airplane on the way down." —Reid Hoffman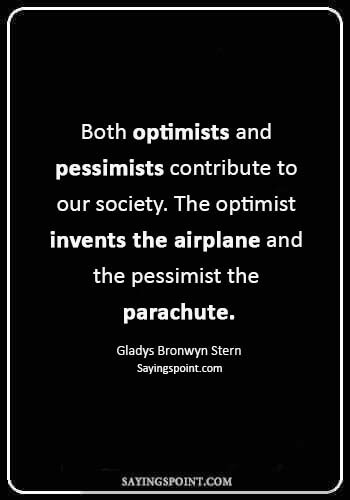 "Both optimists and pessimists contribute to our society. The optimist invents the airplane and the pessimist the parachute." —Gladys Bronwyn Stern
"A speech is like an airplane engine. It may sound like hell but you've got to go on." —WilliamT.Piper
"To invent an airplane is nothing. To build one is something. But to fly is everything." —Otto Lilienthal
"Genius without wisdom is like a plane without wings; it will navigate the runway but it will never know the sky." —Craig D. Lounsbrough
"Flying was a very tangible freedom. In those days, it was beauty, adventure, discovery — the epitome of breaking into new worlds." —Anne Morrow Lindbergh
"To be happy in this world, first you need a cell phone and then you need an airplane. Then you're truly wireless." —Ted turner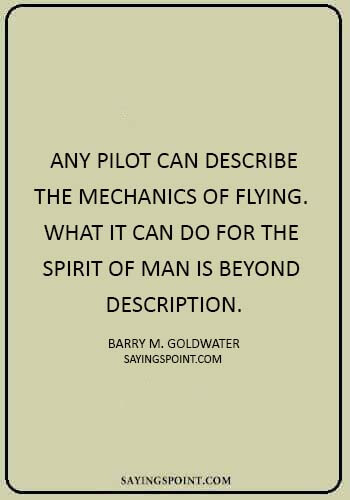 "Any pilot can describe the mechanics of flying. What it can do for the spirit of man is beyond description." —Barry M. Goldwater
"Flying might not be all plain sailing, but the fun of it is worth the price." —Amelia Earhart
"Sometimes life is like being stuck in the middle-seat of an airplane, next to a ridiculously fat person and a crying baby." —Unknown
"A pilot who says he has never been frightened in an airplane is, I'm afraid, lying." —Louise Thaden
Top Ten Airplane Quotes and Sayings
You will find here top ten Airplane quotes and sayings selected by our team.
"Never get on an airplane if the pilot is wearing a hat that has more than three pastel colors." —George Carlin
"There's only one job in this world that gives you an office in the sky; and that is pilot." —Mohith Agadi
"Both optimists and pessimists contribute to our society. The optimist invents the airplane and the pessimist the parachute." —Gladys Bronwyn Stern
"Intelligence is the airport; will-power is the airplane; man is the passenger and happiness is the destination." —Unknown
"To be happy in this world, first you need a cell phone and then you need an airplane. Then you're truly wireless." —Ted turner
"Any pilot can describe the mechanics of flying. What it can do for the spirit of man is beyond description." —Barry M. Goldwater
"Go up in an airplane. Go high enough, and it's like we don't even exist." —Muhammad Ali
"The engine is the heart of an airplane, but the pilot is its soul." —Walter Raleigh
"Landing the airplane I think is the most difficult thing that I've every learned to do in my life." —James Lipton
"If I had to choose, I would rather have birds than airplanes." —Charles Lindbergh