In this post, you will find best heart quotes and sayings.
Short Heart Sayings
Heart Sayings
Top Ten Heart Sayings
Short Heart Sayings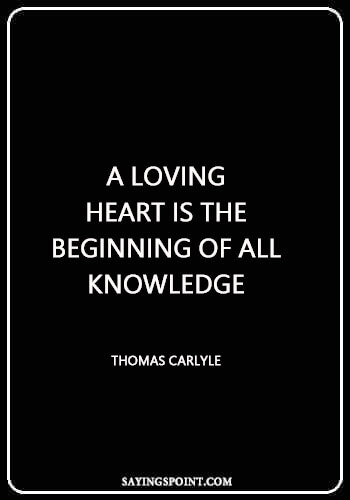 "A loving heart is the beginning of all knowledge." —Thomas Carlyle
"Pursue what catches your heart, not what catches your eyes." —Roy T. Bennett
"I love every moment spent with you, your love has touched my heart." —Unknown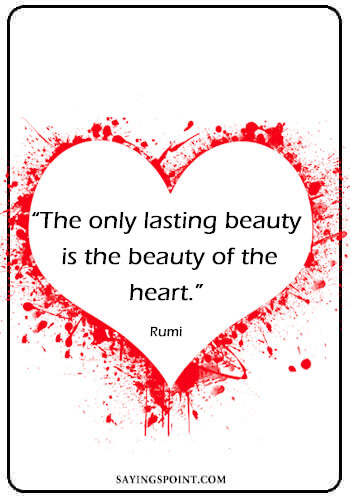 "The only lasting beauty is the beauty of the heart." —Rumi
"Sometimes the heart sees what is invisible to the eye." —H. Jackson Brown
"Her heart was a secret garden and the walls were very high." —William Goldman
"Nothing is impossible to a willing heart." —John Heywood
"A friend is what the heart needs all the time." —Henry Van Dyke
"Life will not break your heart. It'll crush it." —Henry Rollins
"The best gifts come from the heart, not the store." —Sarah Dessen
"A gentle heart is tied with an easy thread." —George Herbert
"As the arteries grow hard, the heart grows soft." —H. L. Mencken
"Let the rays of your heart shine on all who pass by." —Terri Guillemets
"You'll never find peace of mind until you listen to your heart." —George Michael
"Whatever makes an impression on the heart seems lovely in the eye." —Sadi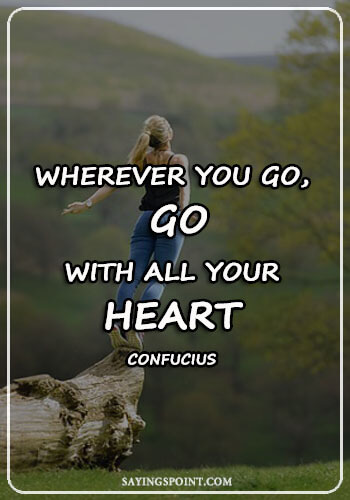 "Wherever you go, go with all your heart." —Confucius
"Only from the heart can you touch the sky." —Rumi
"A person's world is only as big as their heart." —Tanya A. Moore
"Faint hearts never win fair ladies." —Danish proverb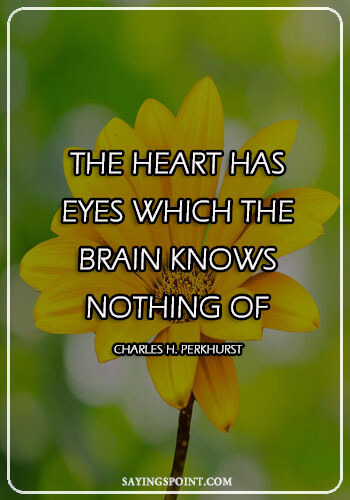 "The heart has eyes which the brain knows nothing of." —Charles H. Perkhurst
"When your heart speaks, take good notes." —Judith Campbell
"Educating the mind without educating the heart is no education at all." —Aristotle
"Not the glittering weapon fights the fight, but rather the hero's heart." —Proverb
"A woman's heart is a deep ocean of secrets." —Gloria Stuart
"You are not rich until you have a rich heart." —Roy T. Bennett
"If it were not for hopes, the heart would break." —Thomas Fuller
"It is not the size of a man but the size of his heart that matters." —Evander Holyfield
"A good heart is better than all the heads in the world." —Robert Bulwer
"It's easy to fool the eye but it's hard to fool the heart." —Al Pacino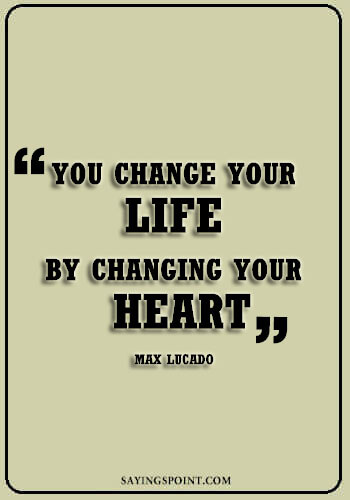 "You change your life by changing your heart." —Max Lucado
"An offended heart is the breeding ground of deception." —John Bevere
"Only do what your heart tells you." —Princess Diana
"If I keep a green bough in my heart, the singing bird will come." —Chinese proverb
"The mother's heart is the child's schoolroom." —Henry Ward Beecher
"Language is the key to the heart of people." —Ahmed Deedat
"A wise man should have money in his head, but not in his heart." —Jonathan Swift
"Nothing makes a person happier than having a happy heart." —Roy T. Bennett
"When the heart speaks, its language is the same under all latitudes." —Ella Maillart
"All grand thoughts come from the heart." —Vauvenargues
"Only one book is worth reading: the heart." —Ajahn Chah
"Your heart is free, have the courage to follow it." —Braveheart
"Use your head and your heart, its not everything but its a start." —Unknown
"The heart is the best reflective thinker." —Wendell Phillips
"Tears fall in my heart like the rain on the town." —Paul Verlaine
"A heart has problems which mind cannot understand." —Santosh Kalwar
"It is the heart always that sees, before the head can see." —Thomas Carlyle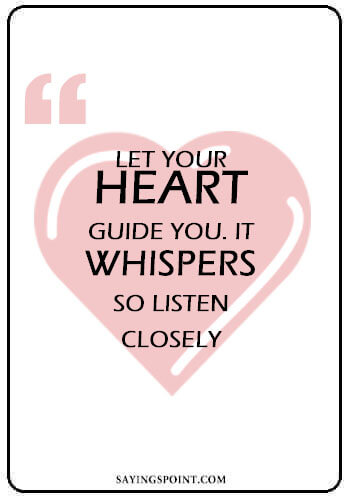 "Let your heart guide you. It whispers, so listen closely." —Unknown
"The seat of knowledge is in the head, of wisdom, in the heart." —William Hazlitt
"Not the glittering weapon fights the fight, but rather the hero's heart." —Proverb
Heart Sayings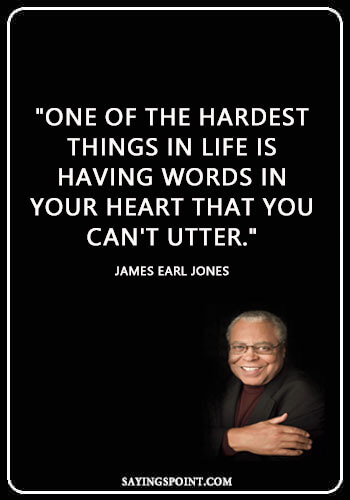 "One of the hardest things in life is having words in your heart that you can't utter." —James Earl Jones
"Put your heart, mind, and soul into even your smallest acts. This is the secret of success." —Swami Sivananda
"A joyful heart is the inevitable result of a heart burning with love." —Mother Teresa
"Empty pockets never held anyone back. Only empty heads and empty hearts can do that." —Norman Vincent Peale
"A kind heart is a fountain of gladness, making everything in its vicinity freshen into smiles." —Washington Irving
"The best and most beautiful things in the world cannot be seen or even touched. They must be felt with the heart." —Helen Keller
"When pure sincerity forms within, it is outwardly realized in other people's hearts." —Lao Tzu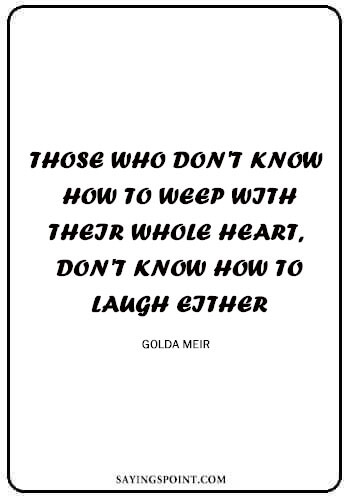 "Those who don't know how to weep with their whole heart, don't know how to laugh either." —Golda Meir
"A good head and a good heart are always a formidable combination." —Nelson Mandela
"There are no elements so diverse that they cannot be joined in the heart of a man." —Jean Giraudoux
"The best way to not get your heart broken, is pretending you don't have one." —Charlie Sheen
"Few are those who see with their own eyes and feel with their own hearts." —Albert Einstein
"You can have everything you want if you can put your heart and soul into everything you do." —Roy T. Bennett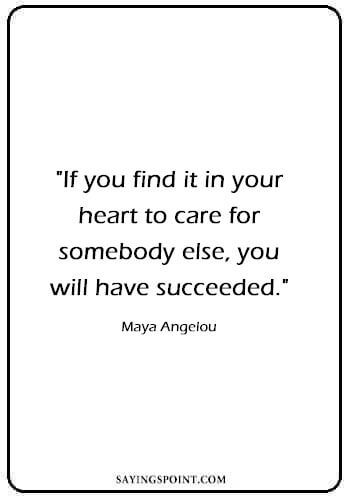 "If you find it in your heart to care for somebody else, you will have succeeded." —Maya Angelou
"All the knowledge I possess everyone else can acquire, but my heart is all my own." —Johann von Goethe
"Find the seed at the bottom of your heart and bring forth a flower." —Shigenori Kameoka
"The less you open your heart to others, the more your heart suffers." —Deipak Chopra
"No matter how bad your heart is broken, the world doesn't stop for your grief." —Unknown
"Man becomes man only by the intelligence, but he is man only by the heart." —Henri Frederic Amiel
"You are the source of my joy, the center of my world and the whole of my heart." —Unknown
"If I create from the heart, nearly everything works; if from the head, almost nothing." —Marc Chagall
"Whatever it is your heart desires, please go for it, it's yours to have." —Gloria Estefa
"Nothing is less in our power than the heart, and far from commanding we are forced to obey it." —Jean Jacques Rousseau
"Good instincts usually tell you what to do before your head has figured it out." —Michael Burke
"People do not care how much you know until they know how much you care." —John C. Maxwell
"It is not flesh and blood, but heart which makes us fathers and sons." —Friedrich Schiller
"The brain can be easy to buy, but the heart never comes to market." —James Russell Lowell
"When people go to work, they shouldn't have to leave their hearts at home." —Betty Bender
"There is a road from the eye to heart that does not go through the intellect." —Gilbert Keith Chesterton
Top Ten Heart Sayings
You will find here top ten heart sayings selected by our team.
"One of the hardest things in life is having words in your heart that you can't utter." —James Earl Jones
"A loving heart is the beginning of all knowledge." —Thomas Carlyle
"Those who don't know how to weep with their whole heart, don't know how to laugh either." —Golda Meir
"The heart has eyes which the brain knows nothing of." —Charles H. Perkhurst
"If you find it in your heart to care for somebody else, you will have succeeded." —Maya Angelou
"The only lasting beauty is the beauty of the heart." —Rumi
"Let your heart guide you. It whispers, so listen closely." —Unknown
"The best gifts come from the heart, not the store." —Sarah Dessen
"You change your life by changing your heart." —Max Lucado
"Wherever you go, go with all your heart." —Confucius