In this post, you will find amazing abuse quotes and sayings.
Short Abuse Quotes and Sayings
"Abuse is the means in which violence retards love." —Unknown
"Abuse is the weapon of the vulgar." —Samuel Griswold Goodrich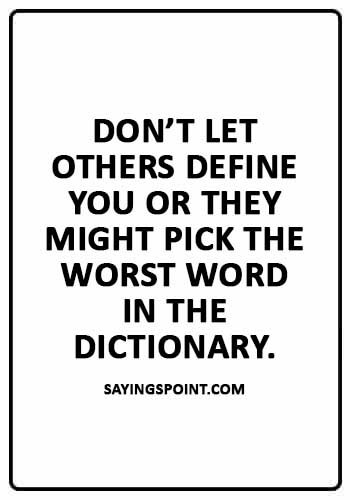 "Don't let others define you or they might pick the worst word in the dictionary." —Unknown
"Love yourself instead of abusing yourself." —Karolina Kurkova
"Evil comes from the abuse of free will." —C.S Lewis
"Never judge a philosophy by its abuse." —Unknown
"The abuse of a harmless thing is the essence of sin." —Aw Tozer
"I believe the root of all evil is abuse of power." —Patricia Cornwell
"Celibacy is the worst form of self-abuse." —Peter De Vries
"Democracy is an abuse of statistics." —Jorge Luis Borges
"You can't heal a wound you can't name." —Unknown
"A tongue has no bones but it can break heart." —Unknown
"Don't abuse elders. You will be an elder soon." —Unknown
"Nobody abuses us more than we abuse ourselves." —Don Miguel Ruiz
"Men will let you abuse them if only you will make them laugh." —Henry Ward Beecher
"When you have no basis for an argument, abuse the plaintiff." —Marcus Tullius Cicero
"Stop Bullying. No one deserves to feel worthless." —Rebecca Black
"Emotional abuse is the silent marriage killer." —Unknown
"Words hurt. I have scars to proof it." —Unknown
"Abuse of words is the foundation of ideology." —Unknown
"The greater the power, the more dangerous the abuse." —Edmund Burke
"When people treat you like they don't care, believe them." —Unknown
"The President is always abused. If he isn't, he isn't doing anything." —Harry S Truman
"If you abuse my trust, That's your loss not mine." —Unknown
"Emotional abuse is the leading reason of suicide victims." —Unknown
"Its takes a huge effort to free yourself from memory." —Unknown
"Child abuse casts a shadow the length of a lifetime." —Herbert Ward
"I'm starting to remember who I was before you convinced me I was worthless." —Unknown
"Do you never look at yourself when you abuse another person?" —Plautus
"The scars you can't see are the hardest to heal." —Astrid Alauda
"I'd rather die than be violated." —Unknown
"Some degree of abuse is inseparable from the proper use of everything." —Unknown
"So many people suffer from abuse, and suffer alone." —Pamela Stephenson
"You survived the abuse. You're going to survive the recovery." —Unknown
"Trust is only a five letter word but it can be misused is so many different ways." —Unknown
"I'm broken. I'm just so fucking broken, that nothing can fix me." —Unknown
Abuse Quotes and Sayings
"No woman has to be a victim of physical abuse. Women have to feel like they are not alone." —Salma Hayek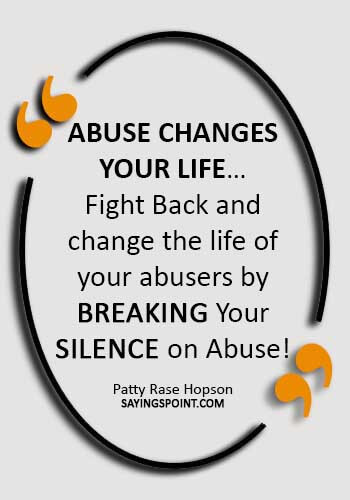 "Abuse changes your life…Fight Back and change the life of your abusers by Breaking Your Silence on Abuse!" —Patty Rase Hopson
"Being a survivor of emotional abuse is fighting daily battles in your head with a person you no longer have contact with." —Unknown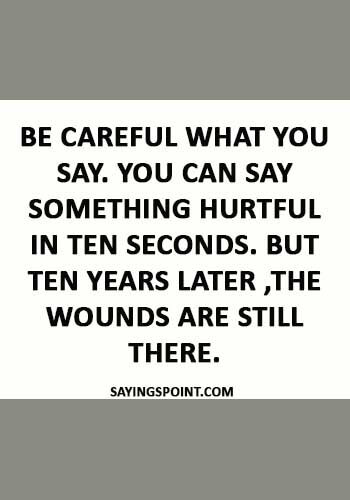 "Be careful what you say. You can say something hurtful in ten seconds. But ten years later ,the wounds are still there." —Unknown
"When we as human beings, are trusted with life, but lack the value thereof, we are only left with one thing abuse!" —Unknown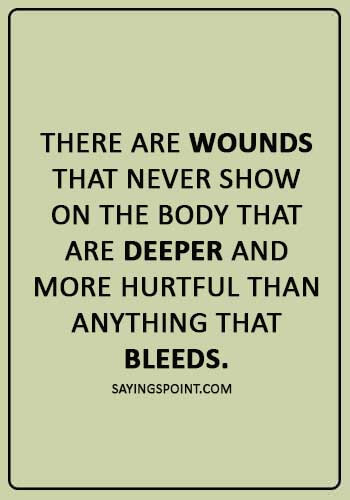 "There are wounds that never show on the body that are deeper and more hurtful than anything that bleeds." —Unknown
"Where there is flagrant abuse of corporate entities we must and will seek to tackle it." —Vince Cable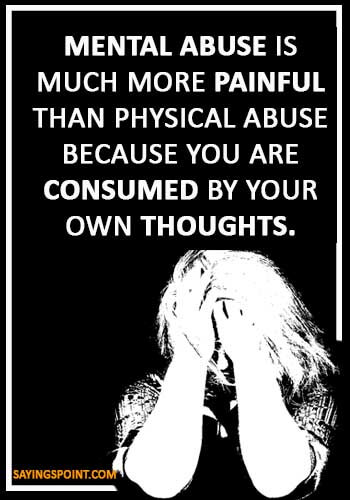 "Mental abuse is much more painful than physical abuse because you are consumed by your own thoughts." —Unknown
"It is not the the bruises on the body that hurt. It is the wounds of the heart and the scars on the mind." —Aisha Mirza
"Abusers are able to fool those outside the home because they usually only abuse those inside the home." —Unknown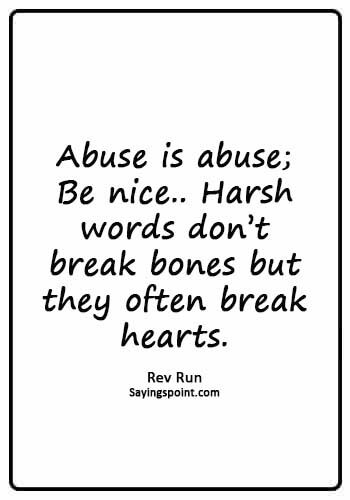 "Abuse is abuse; Be nice.. Harsh words don't break bones but they often break hearts." —Rev Run
"Controllers, abusers and manipulative people don't question themselves. They don't ask themselves if the problem is them. They always say the problem is someone else." —Unknown
"I am in an emotionally abusive relationship but I don't know how to leave because he needs me." —Unknown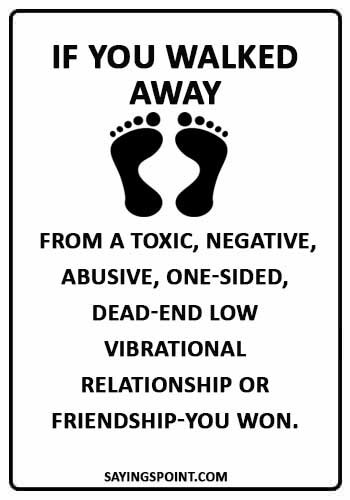 "If you walked away from a toxic, negative, abusive, one-sided, dead-end low vibrational relationship or friendship-you won." —Unknown
"Men who flatter women do not know them; men who abuse them know them still." —Constance de Théis
"Never join with your friend when he abuses his horse or his wife, unless the one is about to be sold, and the other to be buried." —Charles Caleb Colton
"Abuse if you slight it, will gradually die away; but if you show yourself irritated, you will be thought to have deserved it." —Tacitus
"One's dignity may be assaulted, vandalized and cruelly mocked, but it can never be taken away unless it is surrendered." —Michael J. Fox
"Our business is infested with idiots who try to impress by using pretentious jargon." —David Ogilvy
"Emotional abuse is like being continuously kicked in the shins. It can be worse than getting one punch in the face, and it cements itself." —Unknown
"The biggest abuses in society happen when people are not able to communicate and not able to connect." —Heather Brooke
"The earth we abuse and the living things we kill will, in the end, take their revenge; for in exploiting their presence we are diminishing our future." —Marya Mannes
"If you are insulted, if you are accused, if they gossip about you, don't say anything bad. Don't be the one who sees the shame, be the one who corrects it." —Unknown
"A man who desires to soften another man's heart, should always abuse himself. In softening a woman's heart, he should abuse her." —Unknown
"Verbal abuse is still abuse. It's abuse in the form of words. Don't assume that a few hurtful words won't cost them their life. Words hurt." —Unknown
"The hardest part about being a sensitive soul is knowing when to love them more and when to let them go." —Unknown
Top Ten Abuse Quotes and Sayings
Here you will find top ten abuse quotes and sayings selected by our team.
"Don't let others define you or they might pick the worst word in the dictionary." —Unknown
"Abuse changes your life…Fight Back and change the life of your abusers by Breaking Your Silence on Abuse!" —Patty Rase Hopson
"Mental abuse is much more painful than physical abuse because you are consumed by your own thoughts." —Unknown
"Abuse is abuse; Be nice.. Harsh words don't break bones but they often break hearts." —Rev Run
"You survived the abuse. You're going to survive the recovery." —Unknown
"Men who flatter women do not know them; men who abuse them know them still." —Constance de Théis
"There are wounds that never show on the body that are deeper and more hurtful than anything that bleeds." —Unknown
"If you walked away from a toxic, negative, abusive, one-sided, dead-end low vibrational relationship or friendship-you won." —Unknown
"Be careful what you say. You can say something hurtful in ten seconds. But ten years later ,the wounds are still there." —Unknown
"Never join with your friend when he abuses his horse or his wife, unless the one is about to be sold, and the other to be buried." —Charles Caleb Colton