In this post, you will find amazing personality Quotes and Sayings.
Short Personality Quotes and Sayings
"An ugly personality destroys a pretty face." —Unknown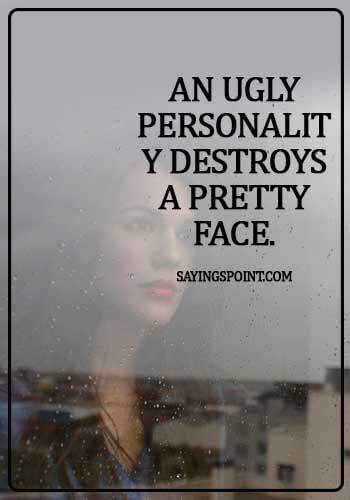 "The most beautiful thing a woman can ever wear is confidence." —Unknown
"Humility is no substitute for a good personality." —Fran Lebowitz
"One's personality can be understood from the people they mingle with." —Unknown
"Let your personality be your profit and not your punishment." —Amit Kalantri
"Your looks don't make you pretty, it's the person inside who makes you pretty." —Unknown
"Personality for me is the strongest statement." —Chiara Ferragni
"Style is a reflection of your attitude and your personality." —Shawn Ashmore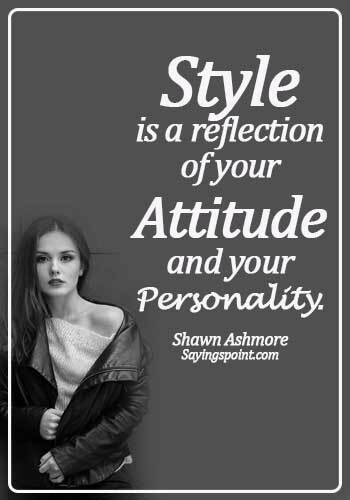 "The core of my personality consists of many selves." —Hans Bender
"Personality is born out of pain. It is the fire shut up in the flint." —J. B. Yeats
"I have an unfortunate personality." —Orson Welles
"Your literary style reflects your personality." —Louis Auchincloss
"Beauty attracts the eye but personality captures the heart." —Unknown
"Positive expectations are the mark of the superior personality." —Brian Tracy
"Personality is a mask you believe in." —Dr. White
"I want freedom for the full expression of my personality." —Mahatma Gandhi
"Personality is an unbroken series of successful gestures." —F. Scott Fitzgerald
"It's okay if you don't like my personality; I've got several others." —Unknown
"Personality is to a man what perfume is to a flower." —Charles M. Schwab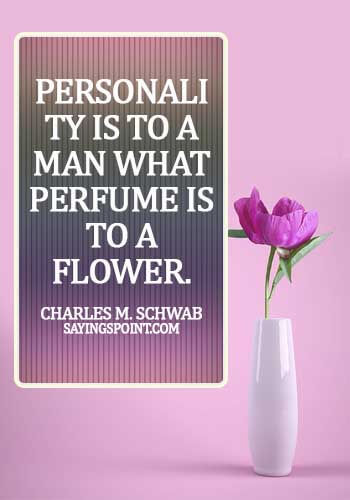 "Different people bring out different aspects of ones personality." —Trevor Dunn
"I use bits and pieces of others personalities to form my own." —Kurt Cobain
"Personality is an unbroken series of successful gestures." —F. Scott Fitzgerald
"You have a nice personality, but not for a human being." —Henny Youngman
"We should look to the mind, and not to the outward appearance." —Aesop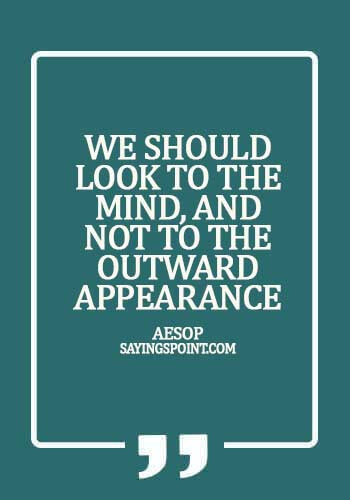 "I don't hate people. But sometimes I have problems with their personalities." —Unknown
"A multiple personality is in a certain sense normal." —George H. Mead
"Until a character becomes a personality it cannot be believed." —Walt Disney
Personality Quotes and Sayings
"Your appearance can catch anyone's attention but it's your personality that makes them stay with you." —Unknown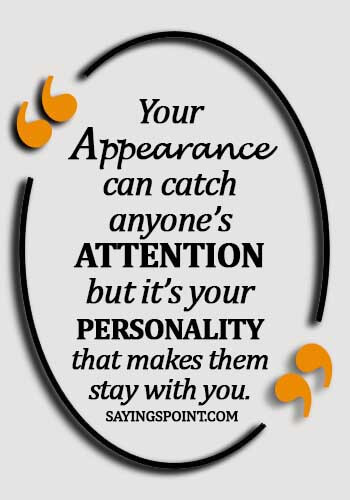 "Your surroundings may change but your essence and your personality pretty much stay the same." —Jenna Dewan
"Personality begins where comparison leaves off. Be unique. Be memorable. Be confident. Be proud." —Shannon L. Alder
"Don't confuse my personality with my attitude. My personality is who I am, and my attitude depends on who you are." —Frank Ocean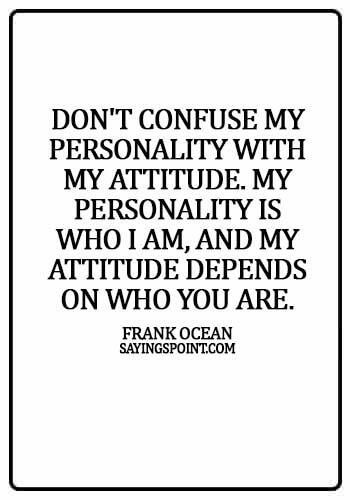 "In the progress of personality, first comes a declaration of independence, then a recognition of interdependence." —Henry Van Dyke
"Personality is like a charioteer with two headstrong horses, each wanting to go in different directions." —Martin Luther King, Jr.
"One of the greatest regrets in life is being what others would want you to be, rather than being yourself." —Shannon L. Alder
"Nearly all men can stand adversity, but if you want to test a man's character, give him power." —Abraham Lincoln
"Personality is the supreme value, and should be regarded as an end and not merely as a means to an end." —Kirby Page
"Aging is an extraordinary process where you become the person you always should have been." —David Bowie
"We continue to shape our personality all our life. If we knew ourselves perfectly, we should die." —Albert Camus
"You attracted me by your good looks, but you made me stay with you by your beautiful personality." —Unknown
"Always be yourself, express yourself, have faith in yourself, do not go out and look for a successful personality and duplicate it." —Bruce Lee
"The difficulty with marriage is that we fall in love with a personality, but must live with a character." —Peter De Vries
"The way to gain a good reputation, is to endeavor to be what you desire to appear." —Unknown
"If you want to know my personality, look through my bedroom window and see how I act." —Benjamin Ndayishimiye
"Man's main task in life is to give birth to himself, to become what he potentially is. The most important product of his effort is his own personality." —Erich Fromm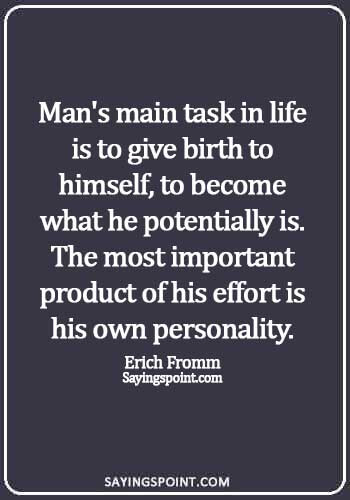 "We should take care not to make the intellect our god; it has, of course, powerful muscles, but no personality." —Albert Einstein
"Personality is the knowledge that we are apart from the rest of the universe." —Unknown
"Personality is immediately apparent, from birth, and I don't think it really changes." —Meryl Streep
"The reality of manners is that it results from beautiful character. Thus, manners is the manifestation of the integrity and strength in one's inward personality into action." —Unknown
"All too often our personality is nothing more than psychological clothing that we wear to hide our true self from the world." —Teal Swan
"A beautiful appearance will last a few decades, but a beautiful personality will last a lifetime." —Unknown
"All I need is my brains, my eyes and my personality, for better or for worse." —William Albert Allard
"Suffering is the substance of life and the root of personality, for it is only suffering that makes us persons." —Miguel de Unamuno
"I try to build a full personality for each of our cartoon characters – to make them personalities." —Walt Disney
"Attractiveness and magnetism of man's personality is the result of his inner radiance." —Unknown
Top Ten Personality Quotes and Sayings
Here you will find top ten personality quotes and sayings selected by our team.
"Personality is to a man what perfume is to a flower." —Charles M. Schwab
"An ugly personality destroys a pretty face." —Unknown
"Don't confuse my personality with my attitude. My personality is who I am, and my attitude depends on who you are." —Frank Ocean
"We should look to the mind, and not to the outward appearance." —Aesop
"Man's main task in life is to give birth to himself, to become what he potentially is. The most important product of his effort is his own personality." —Erich Fromm
"Style is a reflection of your attitude and your personality." —Shawn Ashmore
"In the progress of personality, first comes a declaration of independence, then a recognition of interdependence." —Henry Van Dyke
"Personality begins where comparison leaves off. Be unique. Be memorable. Be confident. Be proud." —Shannon L. Alder
"Nearly all men can stand adversity, but if you want to test a man's character, give him power." —Abraham Lincoln
"Your appearance can catch anyone's attention but it's your personality that makes them stay with you." —Unknown