In this post, you will find amazing adventurous quotes and sayings.
Short Adventurous Quote and Sayings
"Adventure is worthwhile in itself." —Amelia Earhart
"Adventures are to the adventurous." —Benjamin Disraeli
"A good traveler has no fixed plans, and is not intent on arriving." —Lao Tzu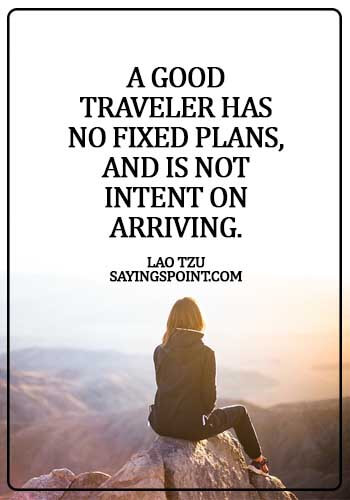 "Don't you think now is the time to be adventurous, while we're still young?" —Unknown
"Fill your life with tiny and large adventurous moments." —Sark
"One's destination is never a place, but a new way of seeing things." —Henry Miller
"Let your walks now be a little more adventurous." —Henry David  Thoreau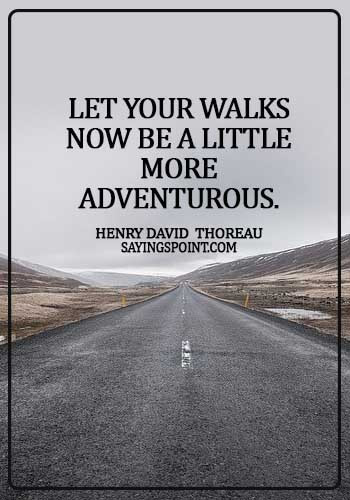 "I am not an adventurer by choice but by fate." —Vincent van Gogh
"I have always been adventurous and rather daring." —Robert Vaughn
"The world is a book and those who do not travel read only one page." —St. Augustine
"No one but an adventurous traveler can know the luxury of sleep." —Benjamin Disraeli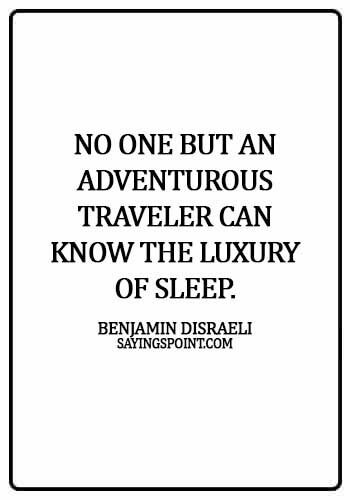 "Fill your life with tiny and large adventurous moments." —Unknown
"Nothing makes a man so adventurous as an empty pocket." —Victor Hugo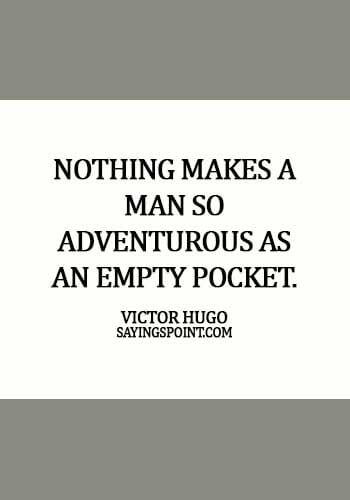 "I like trying things, I am kind of adventurous and I like thrill seeking." —Joshua Bell
"You must go on adventures to find out where you truly belong." —Unknown
"If you don't take risks, you'll have a wasted soul." —Unknown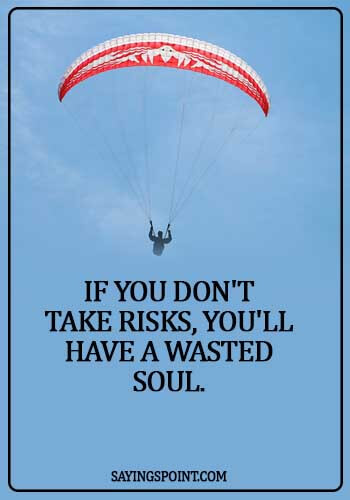 "It is always the adventurous who accomplish great things." —Baron de Montesquieu
"I don't want an uneventful and safe life, I prefer an adventurous one." —Isabel Allende
Adventurous Quotes and Sayings
"There are some of us who are just born with a more adventurous spirit than others." —Lizzy Caplan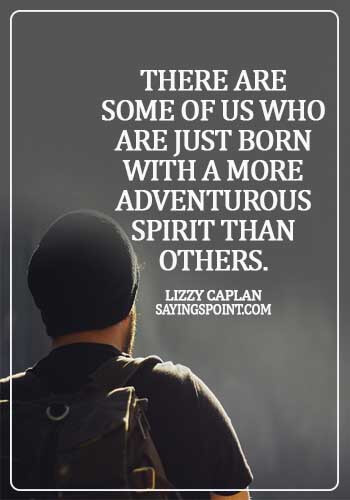 "I don't know where I'm going from here, but I promise it won't be boring." —David Bowie
"Man cannot discover new oceans unless he has the courage to lose sight of the shore." —Andre Gide
"If you're not adventurous,, you're not really living, I think… especially in college." —Spencer Grammer
"A wise man investigates before accepting what the majority believes to be true." —Unknown
"Embrace change. Have the courage to be adventurous,because you only have one ticket for this ride." —Unknown
"We need to be bold and adventurous in our thinking in order to survive." —Unknown
"It is better to be adventurous than cautious, because fortune is a woman." —Niccolo Machiavelli
"There is more security in the adventurous and exciting, for in movement there is life, and in change there is power." —Alan Cohen
"I feel very adventurous. There are so many doors to be opened, and I'm not afraid to look behind them." —Elizabeth Taylor
"Life is beautiful and adventurous. Life is full of experiments. Nobody is perfect and we all learn by mistakes so keep experimenting and trying new things in life." —Unknown
"Men are restless, adventurous. Women are conservative – despite what current ideology says." —Doris Lessing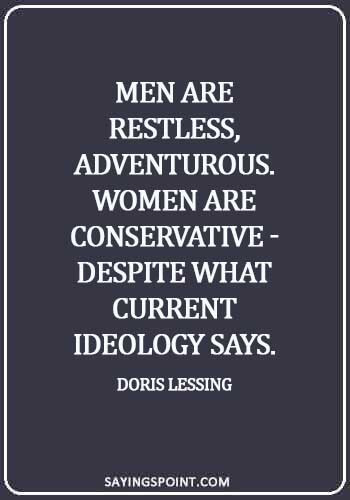 "It is always the adventurers who do great things, not the sovereigns of great empires." —Unknown
"Fill your life with adventures, not things. Have stories to tell not stuff to show." —Unknown
Top Ten Adventurous Quotes and Sayings
Here you will find top ten adventurous quotes and sayings selected by our team.
"Adventures are to the adventurous." —Benjamin Disraeli
"No one but an adventurous traveler can know the luxury of sleep." —Benjamin Disraeli
"Men are restless, adventurous. Women are conservative – despite what current ideology says." —Doris Lessing
"Embrace change. Have the courage to be adventurous,because you only have one ticket for this ride." —Unknown
"Nothing makes a man so adventurous as an empty pocket." —Victor Hugo
"I feel very adventurous. There are so many doors to be opened, and I'm not afraid to look behind them." —Elizabeth Taylor
"Let your walks now be a little more adventurous." —Henry David  Thoreau
"A good traveler has no fixed plans, and is not intent on arriving." —Lao Tzu
"If you don't take risks, you'll have a wasted soul." —Unknown
"There are some of us who are just born with a more adventurous spirit than others." —Lizzy Caplan