In this post, you will find amazing Sailing Quotes and Sayings.
Short Sailing Quotes and Sayings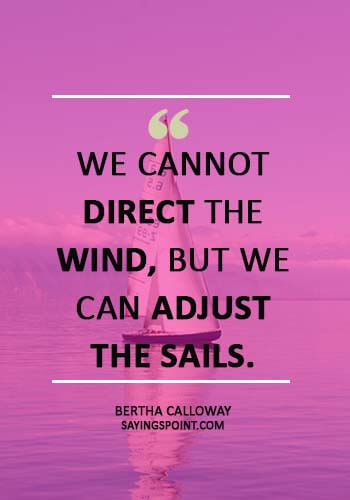 "We cannot direct the wind, but we can adjust the sails." —Bertha Calloway
"Design has taken the place of what sailing used to be." —Dennis Conner
"The day passes happily with me wherever my ship sails." —Joshua Slocum
"Simply sailing in a new direction you could enlarge the world." —Allen Curnow
"A sailor's joys are as simple as a child's." —Bernard Moitessier
"The sea finds out everything you did wrong." —Francis Stokes
"Nothing comes sailing by itself." —Alexander Dale Oen
"Don't set sail on someone else's star." —African Proverb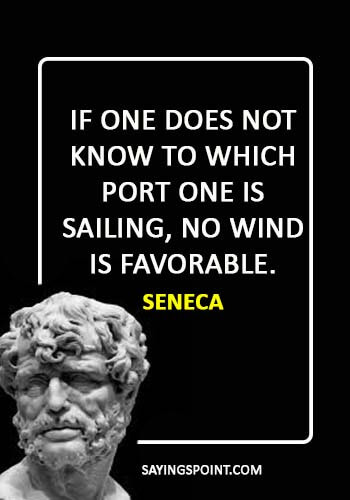 "If one does not know to which port one is sailing, no wind is favorable." —Seneca
"You haven't lived until you've sailed." —David Sedaris
"Thought is the wind and knowledge the sail." —David Hare
"Keep your hand on the helm." —Matthew Goldman
"The wonder is always new that any sane man can be a sailor." —Ralph Waldo Emerson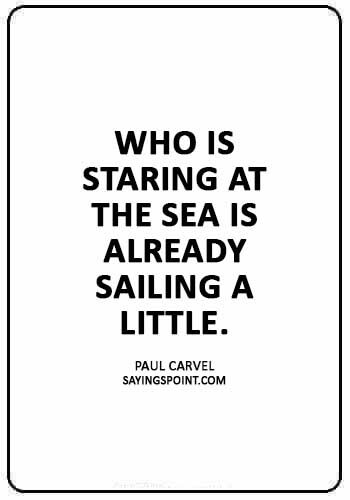 "Who is staring at the sea is already sailing a little." —Paul Carvel
"The only way to get a good crew is to marry one." —Eric Hiscock
"There are some things you learn best in calm, and some in storm." —Willa Cather
"A bad day sailing is 100 times better than a good day at work." —Unknown
"A true sailor is one who finds love in every port." —Tapan Ghosh
"Any fool can carry on, but a wise man knows how to shorten sail in time." —Joseph Conrad
Read More: 48 Sailor Sayings
"A ship in the harbor is safe, but that's not what ships are built for." —William Shedd
"I hate storms, but calms undermine my spirits." —Bernard Moitessier
Sailing Quotes and Sayings
"To reach a port we must sail, sometimes with the wind, and sometimes against it. But we must not drift or lie at anchor." —Oliver Wendell Holmes
"You don't command wind in the direction it blows, but you command a ship in the direction it sails." —Matshona Dhliwayo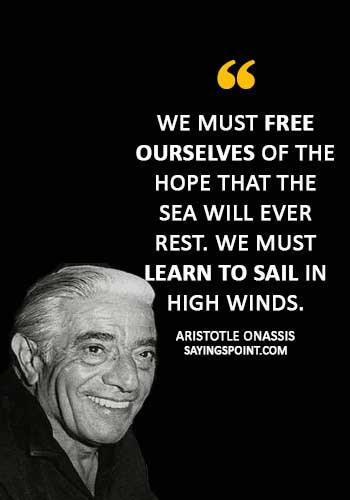 "We must free ourselves of the hope that the sea will ever rest. We must learn to sail in high winds." —Aristotle Onassis
"Sailors, with their built in sense of order, service and discipline, should really be running the world." —Nicholas Monsarrat
"Whenever your preparations for the sea are poor; the sea worms its way in and finds the problems." —Francis Stokes
"Thought is the wind, knowledge the sail, and mankind the vessel." —Augustus Hare
"You are not a fully fledged sailor unless you have sailed under full sail." —Irish Proverb
"Success soon palls. The joyous time is when the breeze first strikes your sails, and the waters rustle under your bows." —Charles Buxton
"Flying might not be all plain sailing, but the fun of it is worth the price." —Amelia Earhart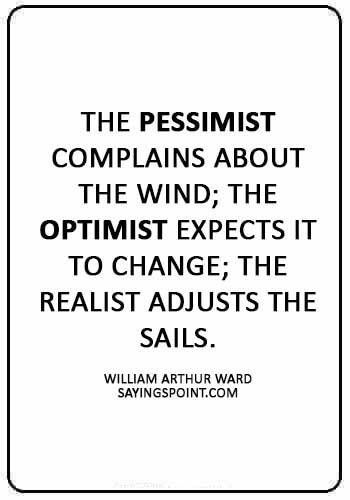 "The pessimist complains about the wind; the optimist expects it to change; the realist adjusts the sails." —William Arthur Ward
"The humblest craft that floats makes its appeal to a seaman by the faithfulness of her life." —Joseph Conrad
"Being in a ship is being in a jail, with the chance of being drowned." —Samuel Johnson
"The wind and the waves are always on the side of the ablest navigator." —Edmund Gibbon
"I must go down to the sea again, to the lonely sea and the sky. And all I ask is a tall ship and a star to stear her by." —John Masefield
"He that will not sail till all dangers are over must never put to sea." —Dr. Thomas Fuller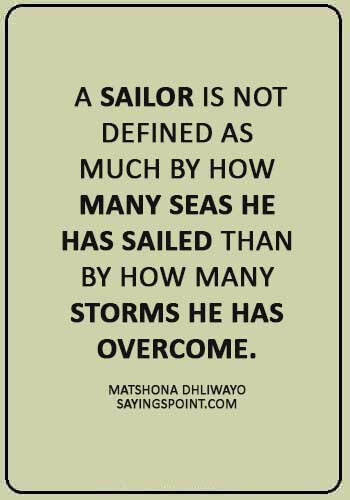 "A sailor is not defined as much by how many seas he has sailed than by how many storms he has overcome." —Matshona Dhliwayo
"The goal is not to sail the boat, but rather to help the boat sail herself." —John Rousmaniere
"A sailing vessel is alive in a way that no ship with mechanical power ever be." —Aubrey de Selincourt
"It is not the ship so much as the skillful sailing that assures the prosperous voyage." —George William Curtis
"We are all born in a little port but not all of us sail the vast oceans! Majority remains in the port!" —Mehmet Murat ildan
"Sailing is just the bottom line, like adding up the score in bridge. My real interest is in the tremendous game of life." —Dennis Conner
"A sailing ship is no democracy; you don't caucus a crew as to where you'll go anymore than you inquire when they'd like to shorten sail." —Sterling Hayden
"My life is like a boat on a day with no wind, despite my hardest efforts, it still refuses to move forwards." —Unknown
"The greatest thing in this world is not so much where we stand as in what direction we are moving." —Johann Wolfgang von Goethe
"We must free ourselves of the hope that the sea will ever rest. We must learn to sail in high winds." —Aristotle Onass
Top Ten Sailing Quotes and Sayings
Here you will find top ten Sailing Quotes and Sayings selected by our team.
"We cannot direct the wind, but we can adjust the sails." —Bertha Calloway
"Flying might not be all plain sailing, but the fun of it is worth the price." —Amelia Earhart
"A sailor is not defined as much by how many seas he has sailed than by how many storms he has overcome." —Matshona Dhliwayo
"We must free ourselves of the hope that the sea will ever rest. We must learn to sail in high winds." —Aristotle Onassis
"The only way to get a good crew is to marry one." —Eric Hiscock
"Whenever your preparations for the sea are poor; the sea worms its way in and finds the problems." —Francis Stokes
"The pessimist complains about the wind; the optimist expects it to change; the realist adjusts the sails." —William Arthur Ward
"Who is staring at the sea is already sailing a little." —Paul Carvel
"If one does not know to which port one is sailing, no wind is favorable." —Seneca
"A true sailor is one who finds love in every port." —Tapan Ghosh