In this post, you will find best death of a child Quotes and Sayings.
Short Death Of A Child Quotes and Sayings
"I have a son that I carry in my heart." —Unknown
"The loss of a child is my greatest nightmare." —Angelina Jolie
"Loss is only temporary when you believe in God!" —Latoya Alston
"We loved him a lot but God loved him more." —Unknown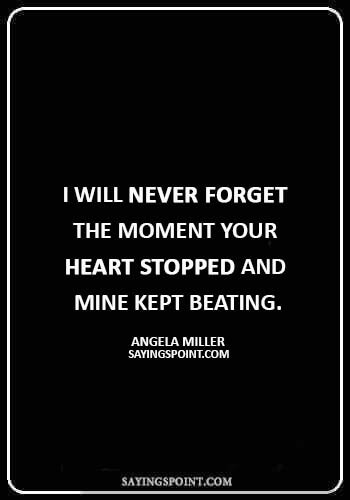 "I will never forget the moment your heart stopped and mine kept beating." —Angela Miller
"Don't grieve. Anything you lose comes round in another form." —Rumi
"Death may be the greatest of all human blessings." —Socrates
"Grief gives me wings with which I spread love." —Unknown
"Come back. Even as a shadow, even as a dream." —Euripides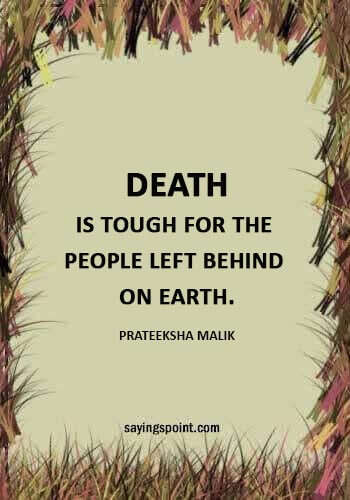 "Death is tough for the people left behind on earth." —Prateeksha Malik
"Death is a fearful thing." —William Shakespeare
"Life is the only thing which can never be replaced when lost." —Lailah Gifty Akita
"There is no pain like the broken heart of grieving mother." —Unknown
"There is no grief like the grief that does not speak." —Henry Wordsworth
"The death of a beloved is an amputation." —C. S. Lewis
"Tears don't bring people back." —C.J. Redwine
Death Of A Child Quotes and Sayings
"There's no tragedy in life like the death of a child. Things never get back to the way they were." —Dwight D. Eisenhower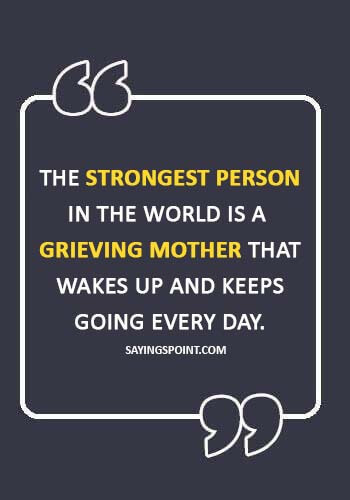 "The strongest person in the world is a grieving mother that wakes up and keeps going every day." —Unknown
"Sadly enough, the most painful goodbyes are the ones that are left unsaid and never explained." —Jonathan Harnisch
"Most women say there is no greater pain than to bear a child. I say there is no greater pain than to burry one." —Unknown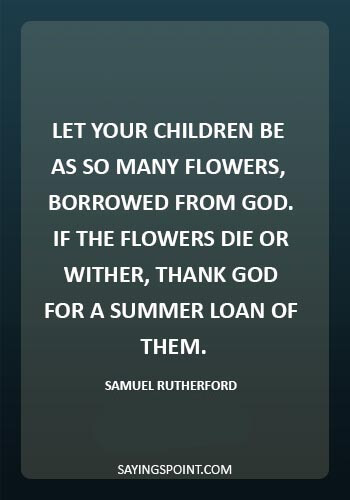 "Let your children be as so many flowers, borrowed from God.If the flowers die or wither, thank God for a summer loan of them." —Samuel Rutherford
"I wish I could tell you the pain's not always there,but it is. always. Behind every smile, with in every tear." —Unknown
"When he died, all things soft and beautiful and bright would be buried with him." —Madeline Miller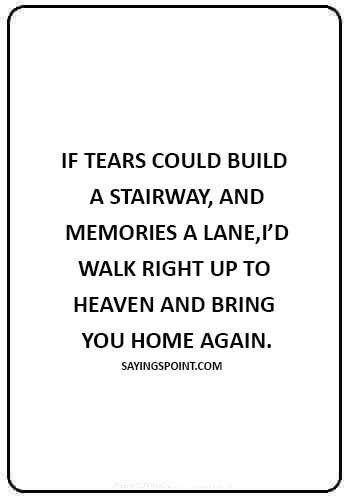 "If tears could build a stairway, And memories a lane,I'd walk right up to Heaven And bring you home again." —Unknown
"Grief, no matter how you try to cater to its wail, has a way of fading away." —V.C. Andrews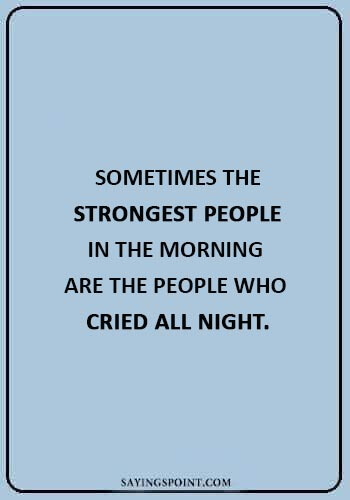 "Sometimes the strongest people in the morning are the people who cried all night." —Unknown
"You were born a child of light's wonderful secret– you return to the beauty you have always been." —Aberjhani
"Loss is like a wind, it either carries you to a new destination or it traps you in an ocean of stagnation. You must quickly learn how to navigate the sail, for stagnation is death." —Val Uchendu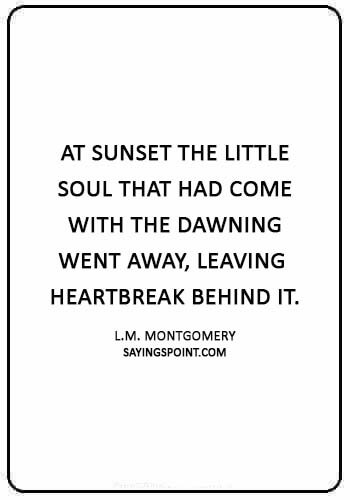 "At sunset the little soul that had come with the dawning went away, leaving heartbreak behind it." —L.M. Montgomery
"God pours life into death and death into life without a drop being spilled." —Unknown
"As someone who has lived the nightmare of losing a child, I know that the enormous hole left behind remains forever." —Arthur Honegger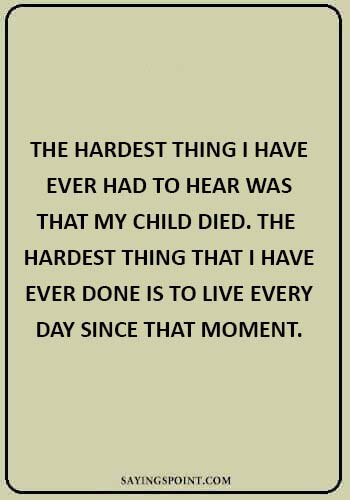 "The hardest thing I have ever had to hear was that my child died. The hardest thing that I have ever done is to live every day since that moment." —Unknown
"The death of a baby is like a stone cast into the stillness of a quiet pool; the concentric ripples of despair sweep out in all directions, affecting many, many people." —Darren DeFrain
"We weep over the graves of infants and the little ones taken from us by death; but an early grave may be the shortest way to heaven." —Tryon Edwards
Top Ten Death Of A Child Quotes and Sayings
Here you will find top ten death of a child quotes and sayings selected by our team.
"At sunset the little soul that had come with the dawning went away, leaving heartbreak behind it." —L.M. Montgomery
"Life is the only thing which can never be replaced when lost." —Lailah Gifty Akita
"The strongest person in the world is a grieving mother that wakes up and keeps going every day." —Unknown
"I will never forget the moment your heart stopped and mine kept beating." —Angela Miller
"The hardest thing I have ever had to hear was that my child died. The hardest thing that I have ever done is to live every day since that moment." —Unknown
"Let your children be as so many flowers, borrowed from God.If the flowers die or wither, thank God for a summer loan of them." —Samuel Rutherford
"Sometimes the strongest people in the morning are the people who cried all night." —Unknown
"Death is tough for the people left behind on earth." —Prateeksha Malik
"If tears could build a stairway, And memories a lane,I'd walk right up to Heaven And bring you home again." —Unknown
"As someone who has lived the nightmare of losing a child, I know that the enormous hole left behind remains forever." —Arthur Honegger