In this post, you will find amazing Table Tennis Quotes and Sayings.
Short Table Tennis Sayings
"I'm an extra dark black belt in ping pong." —Judah Friedlander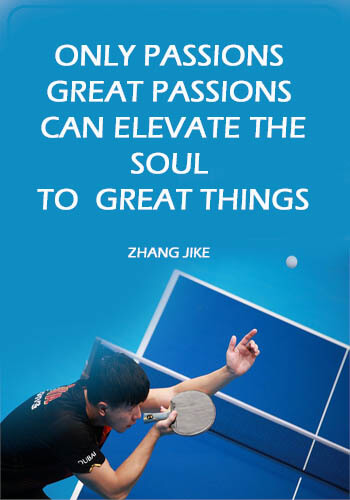 "Only passions. great passions can elevate the soul to great things." —Zhang Jike
"China needs a table-tennis-like solidity in football." —Berti Vogts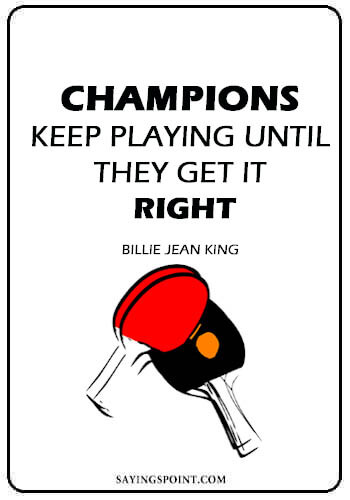 "Champions keep playing until they get it right." —Billie Jean King
"I love the winning, I can take the losing, but most of all I love to play." —Boris Becker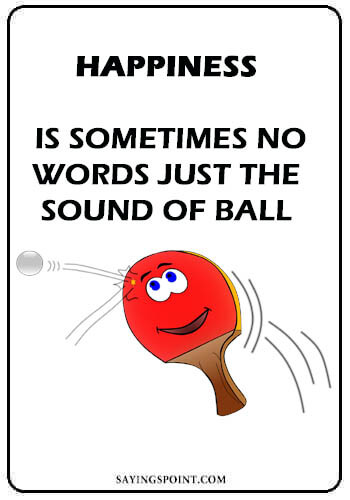 "Happiness is …sometimes no words. just the sound of ball." —Unknown
"I like to play table tennis, spend time with my kids." —Floyd Mayweather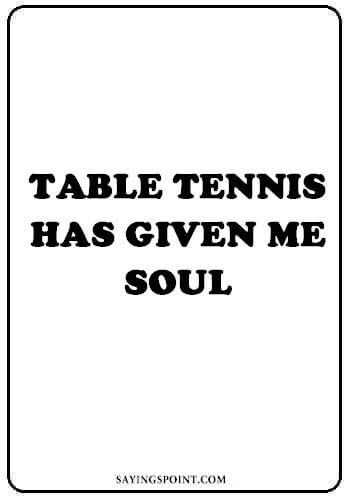 "Table Tennis has given me soul." —Unknown
"If you can't take a punch, you should play table tennis." —Pierre Berbizier
"Cheer up,Its only Table Tennis." —Li Fu Jung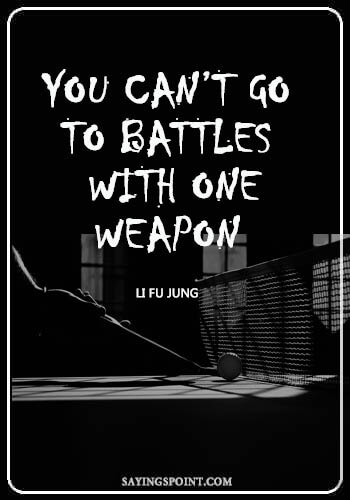 "You can't go to battles with one weapon." —Li fu jung
"A champion is afraid of losing. Everyone else is afraid of winning." —Billie Jean King
"I'm a big Ping-Pong addict. I love it." —Lisa Ling
"Life is hard, table tennis is harder!" —Azlan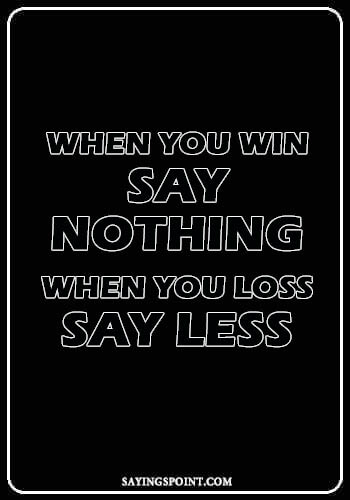 "When you win say nothing. When you loss say less." —Unknown
"Don't stop when you are tired.Stop when you are done." —Unknown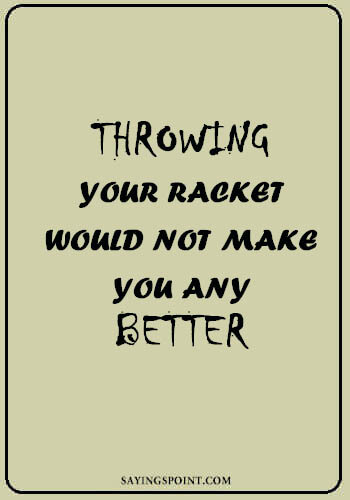 "Throwing your racket would not make you any better." —Unknown
"Spectacular performances are preceded by spectacular preparation." —Frank Giampaolo
Table Tennis Sayings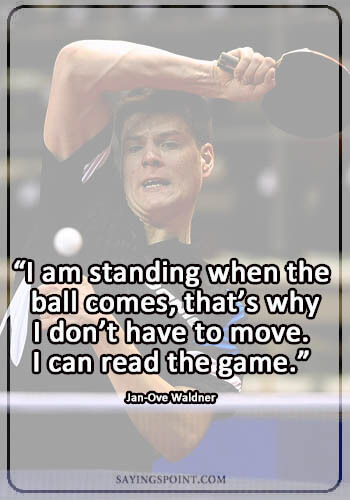 "I am standing when the ball comes, that's why I don't have to move. I can read the game." —Jan-Ove Waldner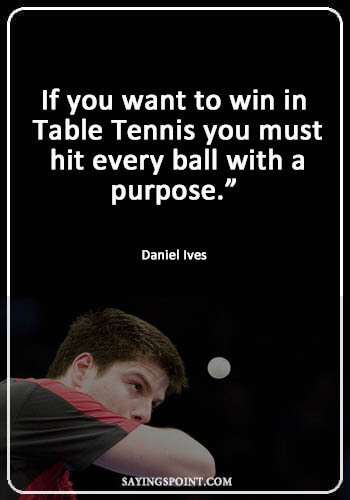 "If you want to win in Table Tennis you must hit every ball with a purpose." —Daniel Ives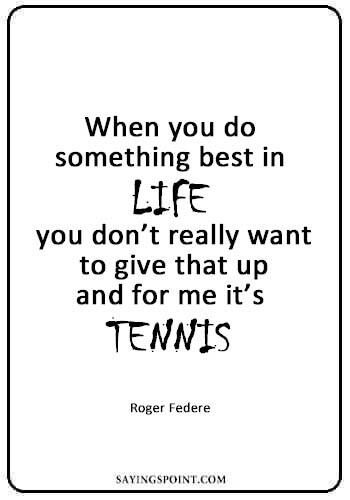 "When you do something best in life, you don't really want to give that up – and for me it's tennis." —Roger Federer
"It's like ping pong with a ball made out of acid and fire. That's what's going on inside our screwed up heads." —Rebecca O'Donnell
"It'sthe fate of most Ping-Pong tables in home basements eventually to serve the ends of other, more desperate games." —Jonathan Franzen
"All of my activities are so pedestrian. The extreme sport I play is ping pong. And we play it hard. If any of you suckers want to step up to the table, be ready." —Seth Green
"I know China are very good in table tennis. Let me see what happens in tennis. I am pretty happy with the way I am playing." —Anastasia Myskina
"It was a good performance. A perfect start is always important at the beginning of any tournament and I am pretty pleased with today's effort. I lost out on the opportunity last year and I am keen to win." —Timo Boll
"My mom played every sport possible. My dad is 'extremely' competitive. You can't even play Ping-Pong with him." —Kate Upton
Top Five Table Tennis Sayings
Here you will find top five Table Tennis Sayings selected by our team.
"I am standing when the ball comes, that's why I don't have to move. I can read the game." —Jan-Ove Waldner
"If you want to win in Table Tennis you must hit every ball with a purpose." —Daniel Ives
"When you do something best in life, you don't really want to give that up – and for me it's tennis." —Roger Federer
"You can't go to battles with one weapon." —Li fu jung
"Only passions. great passions can elevate the soul to great things." —Zhang Jike